DUCK FLASH: Nightwalkers Are After You!
Thursday, May 1, 2008 16:22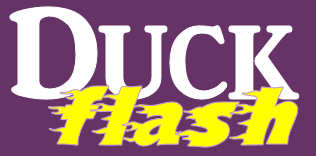 This just in….
Kensington Books is giving away ARCs of Jacquelyn Frank's next two books in her Nightwalkers series, Damien, on sale June 3, 2008, and Noah, on sale September 2, 2008, to the first 100 readers who enter their current contest — that means YOU! So hurry up!
Check it out here.
Consider yourself flashed.
You can follow any responses to this entry through the
RSS 2.0
feed.
Responses are currently closed, but you can
trackback
from your own site.