REVIEW: You Don't Want to Know by Lisa Jackson
Wednesday, August 8, 2012 1:00
Laura C's review of You Don't Want to Know by Lisa Jackson
Romantic Suspense published by Kensington 07 Aug 12

Everything here seems to say I would love this book. Lisa Jackson? Check. Romantic Suspense? Check. Gothic gloom and moodiness? Double extra check! I grew up on classic gothics by Mary Stewart and have a decided fondness for Barbara Michaels' books, too.
Alas, this book didn't make it onto my keeper shelf.
The setup is great. Exactly what you'd expect from a Gothic: heroine who might be losing her mind, tiny island in the middle of nowhere, no one to trust…all the elements are in place. Unfortunately, there's just too much of each one without enough action to keep things lively. I'm all for mood, but I ended up skimming large pieces of this waiting for the next major plot point.
There are too many characters, all of whom have grudges against Ava; Jackson has deliberately given them all complex motives and histories, which ends up overloading the book. And there are so many that it takes forever to get them all out in the open at the end so you know who did what and why versus who didn't do anything and why. (It's hard to discuss this without major spoilers, so I'll just say that I didn't find the ending as convincing or as thrilling as I have in others of Jackson's books.)
The romance is very definitely secondary in this book, which doesn't bother me at all. I feel as if it is really left as something that would develop after the events of the story, though, so if you're looking for that great romantic avowal, this is not the book for you.
All in all, I really wish this book had been shorter with fewer characters. Jackson is such a great writer when she's "on" that I wish she'd take another crack at a Gothic—not nearly enough people are doing them nowadays. I wish I could give this book a higher grade because the writing is often lyrical and the mood-setting is wonderful, but it's just not enough.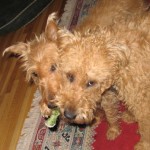 Grade: C
Summary:

Two years ago, Ava's two-year-old son Noah went missing, and his body has never been found. Ava has spent most of the past two years in and out of Seattle mental institutions, shattered by grief and unable to recall the details of Noah's disappearance. Now she's back at the family estate she once intended to restore to its former grandeur. But as Ava's mind comes back into focus, her suspicions grow. Ava can't shake the feeling that her family and her psychologist know more than they're saying. Unwilling to trust those around her, Ava secretly visits a hypnotist to try and restore her memories. But the strange visions and night terrors keep getting worse. Ava is sure she's heard Noah crying in the nursery, and glimpsed him walking near the dock. Is she losing her mind, or is Noah still alive? Ava won't stop until she gets answers, but the price may be more than she ever thought to pay…
You can follow any responses to this entry through the
RSS 2.0
feed.
Responses are currently closed, but you can
trackback
from your own site.