REVIEW: The Mane Attraction by Shelly Laurenston
Monday, October 27, 2008 1:00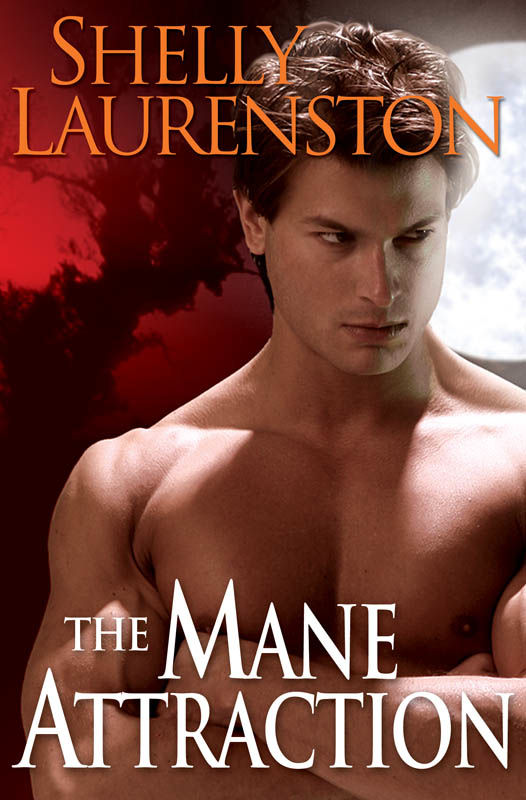 Gwen's review of The Mane Attraction (Pride, Book 3) by Shelly Laurenston
Contemporary paranormal romance released by Brava 28 Oct 08
This was my first full-length novel to read by Laurenston. I thoroughly enjoyed her short story in the anthology When He Was Bad, so I was looking forward to reading Attraction.  I was absotively, posilutely not disappointed.  The Mane Attraction was a blast to read.  Reading it from the perspective of a Southerner born and bred in Texas for many generations, I can say, not so sadly, that I completely identified with it, too. 
Laurenston could have gone the path of least resistance and relied solely on tired stereotypes to populate her shapeshifter world.  That's not to say there aren't some predictable elements in Laurenstonland, but there aren't any tired ones, if that makes any sense.  Laurenston managed to make them fresh and funny, but doesn't let them "aw shucks" their way out of situations.  The predicaments her characters find themselves in are always very real, and frequently suspenseful and dangerous.  It adds a lot of flavor and tension to the books that is fun to read.
Our heroine, Sissy Mae, is from Tennessee.  She has her feet firmly in NASCAR-lovin', 'shine-drinkin', football-playin', blue-collar, everybody and their brother named "Something Ray" land.  Even so, she and her large extended family and friends are more than two-dimensional.  They're fully fleshed, warm blooded (some hot blooded), loving, conniving, and vibrant characters.  To say that Laurenston's stories are character-driven is to say they're written on paper.  Just a big ol' "duh" moment.  So far, I've noticed that Laurenston's books are almost totally character driven and you're either going to love them or hate them.  There's no in between.
Our hero, Mitch, is a Philadelphia cop with some interesting family dynamics.  His mom, Roxy, is one of the more fun secondary characters and a force to be reckoned with on her own.  His brother is recently married to one of the Sissy Mae's best friends and found his HEA in Book 1 of the Pride series.  Mitch is a lion-shifter and is all male lion, using charm and humor to get the women in his life to feed him and coddle him.  And let me tell you, if he were knocking around my house, I'd feed and coddle him myself.  He's hilariously funny when he's not being incredibly sexy or amazingly protective.
The dynamic between the heroine and hero, who are best friends when the book starts, is really charming.  What's nice to see is how Laurenston was able to keep that friendship in tact and healthy even thru the evolution of the H/H relationship to a romantic and sexual one.  That must be the most awkward thing to write – evolving a friendship into something more and yet keeping the friendship healthy.  At least, it's tough to do that with a relationship in real life, so my assumption is it's difficult to write it believably well.  And oh my, what SEX these two have – the sensual scenes are just flat-out HAWT.
There are a variety of suspense elements and bad guys in this book: organized crime bosses, hired assassins, pack alphas, local rivalries in car racing and football, family members who hate each other, family members who want more power, power-hungry wannabes, power-hungry evil forces, etc.  You name it, there's a lot for Sissy Mae and Mitch to overcome for them to be together.  Each of the sub-arcs are well interwoven and interesting on their own.  I didn't feel like any one element was taken just that bit too far – it all felt correct and well paced.
This was a very entertaining read that felt like it went by in a flash. There's a lot packed into this book, so be prepared for a brisk, very active read.  I highly recommend The Mane Attraction to any fan of paranormal romance or Laurenston.  It's a terrific read.

Grade: A
Book summary:

Weddings have the strangest effect on people. How else to explain the fact that Sissy Mae Smith woke up in Mitch Shaw's bed the morning after her brother Bobby Ray tied the knot? Or that gunmen are trying to kill Mitch, and Sissy Mae now has to escort a bleeding, stubborn, yet still incredibly sexy lion shifter to her Tennessee Pack's turf to keep him safe? It doesn't help that Mitch's appraising gaze makes her feel like the most desirable creature on earth, or that the ultimate stray cat is suddenly acting all kinds of possessive…

Mitch is an undercover cop who's about to testify against some dangerous ex-associates. Even more worrisome, he's harboring hot, X-rated fantasies about the fast-talking little canine – and he has to deal with every male in Sissy Mae's Pack sniffing around her in a way that makes his hackles rise.. Mitch has his pride, and he intends to show Sissy Mae that when a lion sets out to make you his mate, the only thing to do is purr, roll over, and enjoy one hell of a ride…

Read an excerpt.
Other books in this series:
And 'cause he's so purty, here's this cover in LARGE format!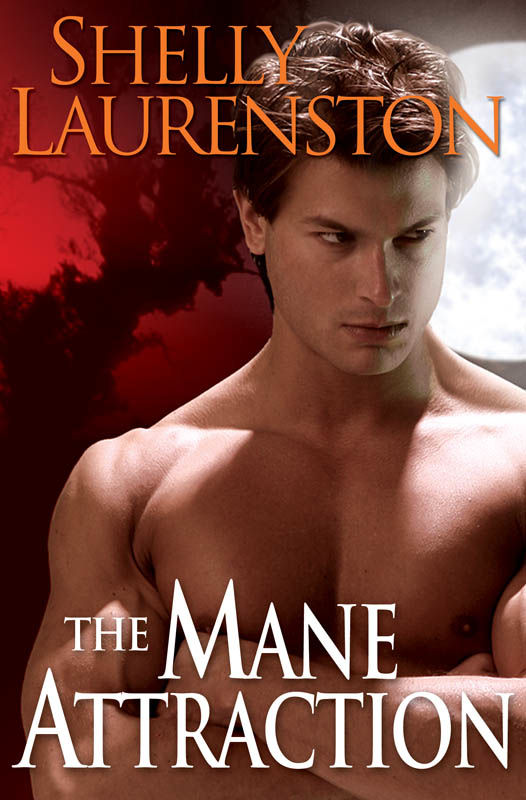 You can follow any responses to this entry through the
RSS 2.0
feed.
Responses are currently closed, but you can
trackback
from your own site.