REVIEW: The Navy SEAL's Bride by Soraya Lane
Saturday, September 8, 2012 1:00
Wendy the Super Librarian's review of The Navy SEAL's Bride by Soraya Lane
Contemporary Romance published by Harlequin Romance 07 Aug 12
While it plays up some old-school category romance tropes, Soraya Lane's latest Harlequin Romance is notable for what makes it different.  That while we want to think of our fighting military men as heroes, that doesn't necessarily mean that all of them are.  No, the author never blatantly says it, but it's at the heart of this story – and while she has moved on, for the most part, it's something the heroine still struggles with.
Tom Cartwright is a former Navy SEAL, no longer out in the field thanks to an injury sustained in the line of duty.  He's now teaching recruits, men who think they have what it takes to become a SEAL.  He's at loose ends, haunted by what happened in a war zone, and struggling to accept what his life has become.  But that doesn't mean he can say no to his niece Gabby, who wants him to come to her school for show and tell.  It's there that he meets his niece's pretty teacher, Caitlin Rose.
Caitlin takes one look at Tom and thinks, "Oh my!"  But she also knows, with just one look, that he is not the man for her.  He's very big, very strong, an ex-Navy SEAL. Caitlin doesn't exactly have the best track record with big, strong military men; men used to having their say, and using their authority to push around the people in their lives.  She's escaped it – twice.  She's not about to walk into the lion's den for a third time.
Naturally what evolves is Caitlin and Tom being unable to stay away from each other.  The author plays up Tom's protective instincts to the hilt, and this is further illustrated by the fact that Caitlin is a former ballerina.  Much is made of how tiny she is and how big and hulking Tom is.  It hearkens back a bit to an earlier era in category romance when you have the delicate flower heroine falling under the spell of the brooding Alpha stud.
Where this story elevates itself is with Caitlin.  Yes, she's tiny.  Yes, Tom thinks she's fragile – but she's stronger underneath than she looks.  Essentially this story is all about the Money Shot.  That moment when Tom says something colossally stupid, tries to steamroll over Caitlin's feelings, and she blasts him for it.  Believe me, it's worth the wait.  I am left with the impression that the author is emphasizing their size disparity to heighten the drama in these final chapters.  However,  that doesn't mean it isn't a bit wearying to read about after the umpteenth mention of how big and strong Tom is and how teeny-weeny Caitlin is.
What I've discovered about Lane's military-themed romances is that while she will operate within conventional framework, she's also has a tendency to be a wee bit subversive.  We don't want to think of military men as villains, but the men in Caitlin's past?  Yeah, assholes.  The path to her healing, to her getting her happy ending?  Is matching her with an authoritative, strong Alpha male who isn't an asshole.  Who won't mistreat her.  Who won't dismiss her or abuse her.  And that's the magic of this story.  Because while Tom is still recovering from his past, so is Caitlin, and both of them have way more in common than either of them initially realizes.
This isn't my favorite read by Lane, and it's not quite as soul-shattering as some of her other books, but below the surface this one packs a punch.  It's not perfect, but it is interesting.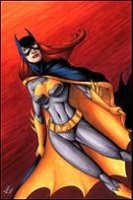 Grade: B
Summary:

Ex-navy SEAL Tom Cartwright is struggling to return to civilian life. His little niece is his only ray of sunshine and he agrees to be the "show" in her school show-and-tell.

Teacher Caitlin Rose knows all about past disappointments—once, she danced in the spotlight but now she shows others how to. She's learned the hard way to rely only on herself. Yet as soon as Tom looks at her with those big brown eyes, she's done for….

Can Caitlin crack the walls around this soldier's battle-worn heart?
Other books in this series:
You can follow any responses to this entry through the
RSS 2.0
feed.
Responses are currently closed, but you can
trackback
from your own site.