Jojo Moyes Winner!
Tuesday, January 29, 2013 14:35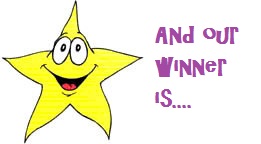 Thanks to those of you who stopped by to comment on my review of Me Before You by Jojo Moyes. This book is so well written, full of emotion, moments of happiness and despair in equal amounts. A book worth reading.
And one lucky person today is going to get that chance! Who, you ask? Get ready!
#3 Lori K
Congrats, Lori!
Please send your snail mail addy to lighthousetagger (at) gmail (dot) com and I'll get your book out to you as soon as possible!
You can follow any responses to this entry through the
RSS 2.0
feed.
Responses are currently closed, but you can
trackback
from your own site.