DUCK FLASH: Get Your Ebook Deals Here!
Tuesday, October 4, 2011 3:00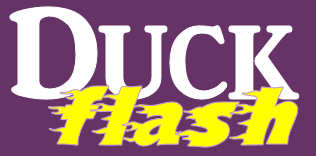 This just in…
Sourcebooks has some great deals for you this month!
~ Cover Me by Catherine Mann will be $0.99: October 4 through October 17
~ Mr. Darcy's Obsession by Abigail Reynolds will be $2.99: October 3 through October 9
~ Wickedly Charming by Kristine Grayson will be FREE: October 3 through October 9
~ They are also available at Barnes & Noble and Sourcebooks.
~ Watch those dates, it's not all month long! So hurry!
Consider yourself flashed.
You can follow any responses to this entry through the
RSS 2.0
feed.
Responses are currently closed, but you can
trackback
from your own site.