DUCK FLASH: A Huge Squeeee! with Pamela Clare
Saturday, December 18, 2010 0:23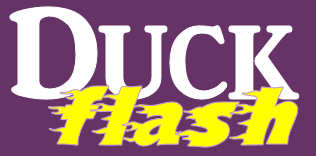 This just in…
Pamela Clare has some exciting MacKinnon's Rangers news…
~ Release dates for the Brothers MacKinnon trilogy are set.
~ Surrender will be re-released with a new cover in December 2011.
~ Then Untamed will hit the shelves again in January 2012.
~ Connor's book, tentatively titled Defiant, has a release date sometime in February 2012.
~ Squeeeeeeeeeeeeeeeeeeeeeeeeeeeeeeeeeeeeee!!!!!!!!!
Consider yourself flashed.
You can follow any responses to this entry through the
RSS 2.0
feed.
Responses are currently closed, but you can
trackback
from your own site.