GUEST BLOG: Musical Remembrances by Sydney Landon
Tuesday, December 11, 2012 10:00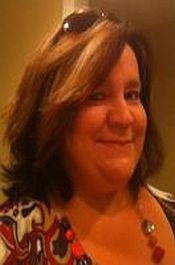 There was a song by Tricia Yearwood many years ago titled The Song Remembers When. I often remember that song when I'm relating to certain events in time.  Chances are, down the road you won't remember much about your first boyfriend or even your first kiss, but for some reason you almost always remember the song that marked the occasion.
When I hear a certain song on the radio now, it automatically takes me back to the events that were happening in my life when I first heard it.  Now that I am writing, I tend to listen to music and find some piece of the lyrics that tie in with my characters.  Here is a list of the songs that had meaning for me while I was writing the Danvers series.
I really love music by Adele.  For Jason and Claire in Weekends Required, I often listened to the song Fire To The Rain. Now I know that a lot of the song revolves around the wrong kind of love, but I found lyrics in the song that moved me such as:
I let it fall, my heart,
And as it fell you rose to claim it
It was dark and I was over
Until you kissed my lips and you saved me
For Suzy and Gray in Not Planning on You, it was A Thousand Years by Christina Perri.  This song reminded me so much of finding your one perfect soul mate.  My favorite lyrics from the song are:
And all along I believed I would find you
Time has brought your heart to me
I have loved you for a thousand years
I love you for a thousand more
For Nick and Beth in Fall For Me it was an older song by a singer from my area of Greenville, South Carolina.  I'll Be by Edwin McCain. This song always reminded me of Nick wanting to change and be the person that Beth needed him to be.  The lyrics that moved me the most were:
The strands in your eyes that color them wonderful
Stop me and steal my breath
And emeralds from mountains thrust towards the sky
Never revealing their depth
And tell me that we belong together
Dress it up with the trappings of love
I'll be captivated, I'll hang from your lips
Instead of the gallows of heartache that hang from above
You can follow any responses to this entry through the
RSS 2.0
feed.
Responses are currently closed, but you can
trackback
from your own site.