GUEST BLOG: Living the Hell Out of Life by Karen Kelley
Tuesday, May 15, 2012 10:00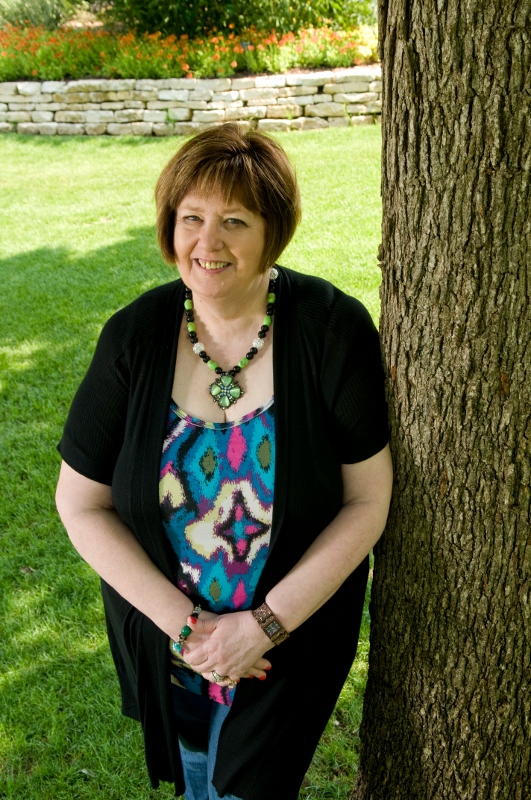 Destiny Carter was six years old when she had the first inkling that her life wouldn't be a fairy tale. That was the day her mother left her in a grocery store and never came back. Destiny was right, her life went downhill from there. Bad foster homes, bad boyfriends, and really, really bad choices.

Then she died and went to Hell.

Until she was kicked out.
Hi Everyone! And waving to Sybil! I hope you enjoyed the opening of my current release, Where There's Smoke.
Long ago it's said angels came to earth and mated with humans. A new race started when children were born from this union—the nephilim.
I took that idea and ran with it. Destiny needs a soul to get readmitted into Hell and achieve demon status which will give her all the luxuries demon status can offer. But Destiny has no idea the sexy cowboy sitting at the bar is a nephilim. Chance has a very different agenda. He doesn't plan on letting her win, but the best laid plans have a way of unraveling and he finds he's in danger of losing his own soul.
Where There's Smoke is an erotic romance. I write erotic romance because I want to embarrass my grown children…..no, no, no. That's not true. I write erotic romance because I can and I enjoy writing it. I don't want to look back on my life and say I didn't do something because it wasn't appropriate. I want to look back and say I lived my life and had a hell of a lot of fun!
I also make jewelry. I'm surrounded by bling-bling. I love Moscato and Merlot wine. Mexican food and frozen Margaritas. My style is farmhouse country and shabby chic. My back porch is my sanctuary where I get in touch with my inner self. Everyone should have a peaceful place, even if it's the city park.
I've lost 99 pounds. Every time I get close to the 100-pound mark there's a family function or it's date night or something. I will reach 100 pounds lost, though. Still, I enjoy shopping for clothes.  And that's who I am, sort of. I hope everyone enjoys Where There's Smoke.
Best Wishes!
You can follow any responses to this entry through the
RSS 2.0
feed.
Responses are currently closed, but you can
trackback
from your own site.