DUCK FLASH: This Deal is IT, Girl!
Friday, January 11, 2013 2:16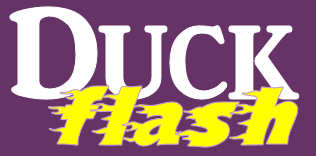 This just in…
Looking for that perfect book cover that will have readers loading your books into their online shopping carts? Then take a peek at the deal we've found for you!
~ Beautifully designed covers and promotional items by It Girl Designs at special prices until January 19.
~ Buy one get one free book covers – from just $50
~ Buy one get one free cover flats for print (you provide front cover) – $35
~ Buy one get one free trading cards – $30
~ Buy one get one free banner ads – any size up to 720×90 horizontal or 120×600 vertical – $15
~ Buy one get one free print ad or bookmark – from $45
~ No minimum or maximum limit! Take care of all your 2013 cover and promo needs, purchase before the January 19 end date and use any time during the year!
~ So hurry and order today!
Consider yourself flashed!
You can follow any responses to this entry through the
RSS 2.0
feed.
Responses are currently closed, but you can
trackback
from your own site.