REVIEW: A Lady's Lesson In Seduction by Barbara Monajem
Wednesday, October 3, 2012 1:00
Wendy the Super Librarian's review of A Lady's Lesson In Seduction by Barbara Monajem
Historical Romance short story ebook published by Harlequin Historical Undone 01 Oct 12
I am a reader who has a hard time saying no to a Christmas story.  I also have a soft spot for English historicals that center around a house party.  So when you put those two elements together?  It's going to take quite a bit for me to not enjoy the story.  While I have a couple of quibbles with Barbara Monajem's latest holiday-themed short story, there is enough charm and verve to keep me fully engaged.
Once having quite a reputation with the ladies, Camden Folk, Marquis of Warbury, has been celibate for the past twelve months.  It's a state he wants immediately concluded, and he figures the only way to get past his romantic ennui is to seduce the widow, Frances Burdett.  One year ago Frances' dolt of a husband shot his mouth off to Camden that his pretty, newlywed bride was a total bore in the bedroom.  Drink was drunk, words were exchanged, and before you know it the two are matching wits in a curricle race. And, naturally, drinking and driving means Frances' husband dies.  Now word on the London street is that Frances has vowed never to marry again – and the thought of such a pretty, vivacious woman turning into a passionless spinster because her husband was an asshole is too much for Camden to bear.  So he invites her, along with the young girl she's chaperoning, to his family's home for a Christmas house party.  The plan being, naturally, to seduce Frances under the mistletoe.
It is a bit presumptuous that Camden sets out to seduce Frances for her own good.  Like he's the only man in all of England to get her to understand that her husband was an idiot.  But he's a rake, and one with a suitable enough reputation as a decent lover that women have been known to make the first move with him.  I also find it a bit unsettling that Cam's mother knows all about his reputation, basically tells him he needs to get laid, and even goes so far as to suggest he hook up with Frances.  Granted, she's a widow herself and has a lover that the family knows about, but still.  Maybe it's the Puritanical American in me, but talking to my mother about the particulars of my sex life?  Just…..no.
This all being said, this really is a very charming story.  I normally have zero patience for heroines who have had one lover before declaring themselves "bad" at sex, but in a historical context I'm much more willing to roll with it.  I feel sorry for poor Frances, who fancies herself in love with her husband, a man with zero finesse who ground her feelings down beneath his boot heel.  And the Christmas elements to this story are quite delightful.  It's not just the standard holly, mistletoe, and carol-singing stuff either, but elements of family lore that hearken back to pagan rituals.
It's a quick, charming read that I rather enjoyed.  I almost wish I had saved it to read closer to the holiday season, as it's ideal to read in front of a fire, waiting for Santa Claus to make his way down the chimney.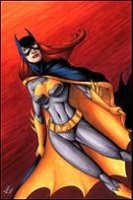 Grade: B-
Summary:

Once a notorious rake, Camden Folk, Marquis of Warbury, is now consumed by desire for only one woman: beautiful young widow Frances Burdett. And the Yuletide festivities at his country estate present the perfect opportunity for seduction…

After her brief and unsatisfying marriage, Frances Burdett swore never to become tied to another man. Then a passionate kiss under the mistletoe reawakens longings she thought buried forever. But can she give in to the pleasures of the body with a rogue like Cam–without losing her heart?
You can follow any responses to this entry through the
RSS 2.0
feed.
Responses are currently closed, but you can
trackback
from your own site.