DUCK FLASH: Have We Got a Deal For You!
Monday, September 17, 2012 19:37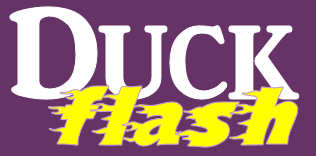 This just in…
Not had a chance to read Jill Shalvis' Lucky Harbor series yet? Well, now you can get started…
~ Simply Irresistible, Book 1 in the series, is on sale at Barnes and Noble for $.99!
~ Featured as a B&N Spotlight book, it's only available until Friday, September 21.
~ So don't delay too long. Get your copy today!
Consider yourself flashed.
You can follow any responses to this entry through the
RSS 2.0
feed.
Responses are currently closed, but you can
trackback
from your own site.