GUEST BLOG: KDP – Worth it or Not? by Anne Ireland
Tuesday, September 11, 2012 10:00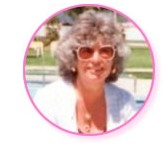 When writing a blog you need to look for the positives to give an authentic and glowing account of your life or career.  At the moment there are too many negatives on the personal front, so I am confining this blog to career matters – something that may be of interest or help to other authors.
My first try at KDP resulted in no borrowings so I thought it a waste of time, but I hadn't realised then that you could put a book up for free for up to five days.  When someone mentioned this possibility to me I decided to give it a try.  Now, when I've offered books for free on groups or Twitter, I've had perhaps ten replies at most.  I was quite shocked when The Slave of Love went out over twelve hundred times in the USA and over two hundred in the UK.
So well and good.  I'd given a lot of books away, but would anyone actually buy any?  Well, it started slowly, but I did get a couple of sales from the experiment.  Then I put up Love Hate & Betrayal (Linda Sole) – a big medieval and that downloaded more than eighteen hundred times in the USA and over two hundred in the UK.
More importantly, the sales started to come in for that book and others.  Although there was a bad-tempered review from someone who couldn't find the sequel – which I'd only just published – it was well received and both it and the sequel sold well for me.
However, the Regency books I put up did even better and sold very well after they had been advertised in this way.  I am actually getting some borrowings as well, which is good.
So, all in all, I would say that if you have the power to do this, you should coordinate your other publicity with a free offer. This way you get maximum exposure.  My Regency books got to number four in the free list and Love Hate & Betrayal was at number two for a day.
My research has been very useful in telling me what kind of books are likely to be popular, though I always suspected Regency and Medieval were top sellers.
I hope this may be of use to others, and I wish you all good fortune with your books.
I'm giving two copies of Lady of Shadows away today.  Tell me how many copies of Love Hate & Betrayal were given away to be in with a chance of getting yours.
You can follow any responses to this entry through the
RSS 2.0
feed.
Responses are currently closed, but you can
trackback
from your own site.