REVIEW: A Study in Seduction by Nina Rowan
Thursday, September 6, 2012 1:00
Kim's review of A Study in Seduction (Daring Hearts, Book 1) by Nina Rowan
Historical Romance published by Forever 28 Aug 12
Sandy M wanted to spotlight a debut author, so she had a drawing and asked the winners to read and review Nina Rowan's debut novel, A Study in Seduction. It's always fun discovering a new author and I find parts of this book quite different from the usual romance novel.
Late one evening, Lord Northwood is confronted in his home by a young woman asking for the return of her mother's locket. Lydia Kellaway's grandmother pawned the locket and after the time for retrieval passed, Alexander Hall purchased it. Lydia tries negotiating for its return, but when that doesn't work, she challenges Alexander to solve one of her puzzles or forfeit the locket. She's stunned when he wins the wager, but secretly pleased that she'll be able to see him again. The locket holds the key to a dark family secret that is woven throughout the book.
There are many things to like about this novel. Lydia is not your typical Victorian heroine: She was a child prodigy in mathematics and is highly educated. Her genius set her apart from her peers, however, and made Lydia's childhood quite lonely.
For quite a bit of Lydia's life, her mother suffered from what would now be known as a manic-depressive disorder. Much of the family's money was spent on caring for her mother, so funds are in short supply and that is why the locket was pawned. After the loss of her parents, Lydia takes a more active role in the raising of her younger sister, Jane, and sees to her educational needs. Past secrets also have Lydia stepping back from her promising career and instead consulting with her fellow mathematicians.
While Alexander's father is an earl with a pedigree going back generations, his mother was born in Russia. Society looks somewhat askance at the Hall children because of their Cossack blood. The family is then rocked when Alexander's mother runs off with a Russian soldier. As a result of the scandal, his engagement is broken. When his father goes into seclusion, it falls to Alexander to save the family from social ostracism. One way of preventing this is by making sure there is no further scandal attached to the family name. He hopes his siblings will make a good match, but neither is interested in marrying right now.
Upon meeting each other, Alexander and Lydia have an instant chemistry. While he senses that she is harboring a secret that could hurt any future alliance, he comes to love her. For Lydia's part, she's fallen for Alexander, but doesn't want her past to hurt him. She loves spending time with his family and learns that life isn't all about theorems and puzzles.
I like Alexander's respect for Lydia's intelligence and his interactions with his siblings. I also like Lydia's relationship with Jane. Lydia's genius and her mother's illness deeply affected her childhood, so Lydia wants to make sure that Jane has a normal upbringing.
The strong emphasis on mathematics is appealing to such a degree that I actually tried to solve the puzzles and calculations. Where the story becomes problematic for me, however, is that certain plot points don't quite ring true for a Victorian novel. I'm not usually a stickler for historical accuracy, but I think there are a few glaring situations that hurt this book.
For one thing, both Alexander and his brother Sebastian are in trade. Sebastian gives music lessons and performs in taverns, while Alexander has a trading company based in Russia. Both are sons of an earl, so any type of commerce would be frowned upon.  Yet for all of Alexander's worry about social ostracism, nothing is made of the fact that these two characters participated in commerce.
Then there is the almost contemporary feel to part of the storyline. At one point in the book, when Lydia confesses about a prior relationship to Alexander, she actually says that she didn't know if she was hoping for love or an affair. She further questions whether she wanted the man in question to leave his wife. This sentiment seemed out of place in an historical novel. Divorce wasn't even a real option until the 1857 Divorce and Matrimonial Causes Act, yet you wouldn't know it by reading this book.
Even with these reservations, though, the writing is sound and the characters interesting. This is a good debut novel, so when the next book is published, I will read it.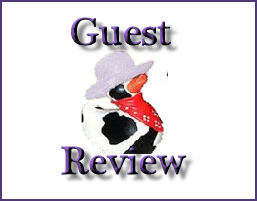 Grade: B
Summary:
A HEART DIVIDED
Blessed with an uncanny gift for mathematics, the lovely Lydia Kellaway can solve the most complex puzzles. The one thing she can't figure out? How to manage the most infuriating man she's ever encountered.
A PASSION MULTIPLIED
Alexander Hall, Viscount Northwood, has purchased a one-of-a-kind locket from a pawnshop, unaware of the priceless sentiment it holds for Lydia. The gentlemanly thing to do would be to simply return it. But Lydia sparks a desire that has Alexander curious to see just how bold this brilliant beauty will be…
A LOVE UNEQUALED
What begins as a playful wager quickly escalates into a contest of the minds, a clash of the wills—and a battle of the sexes—as their fiery attraction grows. Even a genius like Lydia can't account for the feelings Alexander arouses with his smile, or the fire he ignites with his touch. But when a dark family secret is suddenly thrown into the equation, it just might divide them forever.
No excerpt available.
Other books in this series:
A Passion for Pleasure – April 2013
You can follow any responses to this entry through the
RSS 2.0
feed.
Responses are currently closed, but you can
trackback
from your own site.