Joely Sue Burkhart Winners!
Monday, August 6, 2012 12:47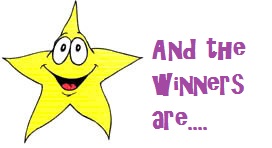 My apologies for taking so long to choose winners for our contests lately. I'm finally back on track after a few horrible and then exciting months. So onward we go!
Thanks to Joely Sue Burkhart for a terrific guest blog about publishing and BDSM.  :)  Yeah, check that one out!
And now for our winners of an e-copy of Joely's Yours to Take, one terrific story.
Beret Brenckman and JennH, congratulations!
Please send your email addresses to lighthousetagger (at) gmail (dot) com, let me know which format of ebook you would like, and your books will be on their way to you!
You can follow any responses to this entry through the
RSS 2.0
feed.
Responses are currently closed, but you can
trackback
from your own site.