REVIEW: A Very Personal Assistant by Portia Da Costa
Thursday, July 26, 2012 1:00
Wendy the Super Librarian's review of A Very Personal Assistant by Portia Da Costa
Contemporary Erotic Romance short story ebook published by Spice Briefs 01 Jul 12
Lord help me, I'm a sucker for boss/secretary stories.  So when I found out that Portia Da Costa's latest short story takes this time-worn plot device and turns it on its ear – I had to read it.  A story where the heroine is the boss and the hero is her "personal assistant"?  Sign me up!
Miranda Austin is a put-together, intelligent, capable woman.  She's also a pretty high muckety-muck at the office.  After a particularly grueling meeting, she returns to her office to vent her frustrations and finds a sympathetic ear in her personal assistant, Patrick Dove.  Patrick is smart, fastidious, essentially anything one could ever want in a PA.  However, now Miranda is noticing him in a whole new light.  Pray tell, could he be flirting with her?  When he suggests a quick afternoon getaway from the office, she agrees – and naturally some afternoon delight follows.
This is a story that gets better as it goes along.  I'll admit I'm disappointed the author doesn't do more to tweak the popular boss/secretary plot that has been around in Romance Land since the dawn of time.  Miranda may be "in charge" at the office, but naturally she wants to submit in the bedroom and, gee, wouldn't you know it?  Patrick, despite what his professional life entails, is a dominant in the bedroom.
Yawn.
Admittedly this could have been my own warped expectations, but with the heroine in the driver's seat at the office – I was hoping to see a little bit of that shine through in the sexual shenanigans once our couple pairs up.  Instead we get another Hero = Dom/Heroine = sub story.
Double yawn.
Now this all being said, Da Costa is one of the best in the business when it comes to writing longing and passion.  As the affair carries on, it naturally starts creeping into the couples' working relationship.  Eventually this matter must be dealt with, because human beings tend to be emotionally messy creatures.  It's these moments that make this story for me: when the couple realizes that their "afternoon flings" are actually something more to both of them – and what does that exactly mean for their working relationship?
This is a quick, pleasant read – something sexy and naughty that spiced up my lunch break.  While I do wish the author had gone a more unconventional route with the developing relationship, it ends on a strong note and there's enough emotional punch to carry me through the ending on the positive side.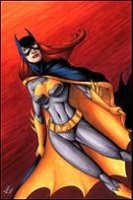 Grade: B-
Summary:

Miranda Austin's personal assistant, Patrick Dove, knows just how to please her–professionally and personally. After a particularly stressful meeting, Patrick offers to whisk her away for an erotic break…and to relieve her from being in control. She may be in charge in the business world, but in the bedroom he's the one calling the shots…
You can follow any responses to this entry through the
RSS 2.0
feed.
Responses are currently closed, but you can
trackback
from your own site.