REVIEW: To Rescue Or Ravish? by Barbara Monajem
Sunday, July 1, 2012 1:00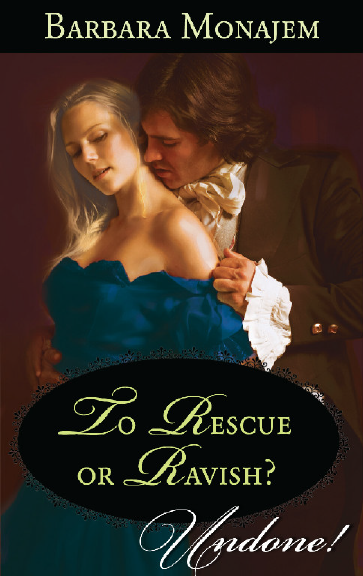 Wendy the Super Librarian's review of To Rescue Or Ravish? by Barbara Monajem
Historical romance short story ebook published by Harlequin Historical Undone 01 Jul 12
At the beginning of this short story the author includes a historical note on her use of an engagement announcement in a newspaper as part of the conflict.  Given that this practice wasn't in vogue in England until the Victorian era, and this story takes place during the Regency, she felt it warranted an "Author's Note."  Normally I like these sorts of tid-bits, but unfortunately reading that before diving into the story gave me certain expectations that sadly were not met.  When it comes to historical feel, trust me – that engagement announcement was the last thing I would have been concerned about.
Arabella Wilbanks is an heiress who has been successfully thwarting various suitors by play-acting.  If her being a cold fish doesn't turn them off, then her berating her servants and being a shrew does the trick.  Unfortunately, her uncle has had enough and has arranged a match, going so far as to put an announcement in the paper.  Arabella doesn't want to marry the man her uncle picks, mostly because he's creepy and old.  So she decides to sneak out of the house in the middle of the night, hoping to reason with the solicitor who handles her trust fund.  Naturally she gets accosted on the street.
Riding to her rescue is Matthew Worcester, a vicar's son and now self-made man. He grew up with Arabella and has pined for her ever since they shared one night of passion together seven years ago. Circumstances forced them apart, the least of which is the fact that Arabella is in a much higher class than Matthew.  Little does he know that the reason she's been spurning all those suitors is because she's never felt for anyone what she feels for him.
This is the sort of story where the high-born heroine is friends with her servants.  Such good friends in fact that she enlists their help in thwarting off would-be suitors. Likewise, the heroine keeps insisting that she will marry whomever she chooses and that her uncle cannot force her to do anything.  She's in control.  Oh really? A single, never married, well-born lady actually has some control over her own destiny in Regency England? Was Gloria Steinem lurking behind the bushes at Carlton House and I just missed it?
It's also hard to believe that Arabella acting "cold" would be enough to thwart off many of these men.  Let's be honest, what makes her so desirable is her fortune.  Most men would just marry her for her money, screw her enough times to get an heir and a spare, and then take a series of "warm" mistresses.  Also for a woman who is apparently very concerned about scandal affecting her, she's pretty dang quick to blab to a friend of Matthew's, who just happens to draw caricatures for a living.  ::headdesk::
However, that's not to say this is a "bad" story.  It reads fast, and Monajem works extremely well within a short word-count.  I always feel like I'm getting a "complete" story with her Undones, although admittedly this one begs for a more detailed ending.  I really like that the hero is a vicar's son and not some high-flautin' Duke, and while I have a lot of issues with her, I do appreciate that Arabella does aid in fixing the mess she's found herself in.  She doesn't rely solely on Matthew to rescue her.  It's not perfect, but it is pleasant lunch-time reading.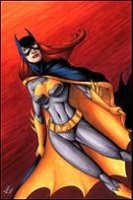 Grade: C+
Summary:

When Arabella Wilbanks flees a forced betrothal, the last person she expects to find at the reins of her getaway hackney is Matthew Worcester. It's been seven long years since they gave in to their mutual desires, but Matt still burns with regret for leaving her without a word. He should escort her to safety, but the chance to reclaim her proves impossible to resist!

No Excerpt Found.
Other books in series:
You can follow any responses to this entry through the
RSS 2.0
feed.
Responses are currently closed, but you can
trackback
from your own site.