REVIEW: Diamond Dreams by Zuri Day
Saturday, April 21, 2012 1:00
Wendy the Super Librarian's review of Diamond Dreams (The Drakes of California, Book 1) by Zuri Day
Contemporary Romance published by Harlequin Kimani Romance 20 Mar 12
Going to conferences tends to be dangerous business for me.  I go, I mingle, I meet a lot of really fabulous people, and then I want to read every single one of their books.  When your TBR can be seen from space, this is not necessarily a good thing.  But that's how I came to pick up this first category romance by Zuri Day.  I met her at a conference, had a nice time chatting with her, and was hooked by the premise of this first book in a trilogy – which is set in Southern California wine country.  Wine and romance?  Could there be a better combination?
Diamond Drake is the only daughter in what can only be described as a "wine dynasty."  Her family has owned the land just north of San Diego for years and has built quite a reputation.  Diamond and her two brothers now play integral parts in the family business, with the latest project being a boutique hotel.  The idea is to make Drake Winery a vacation destination with good food, good wine, and excellent accommodations.  To make that happen they hire Jackson Wright's construction company.
Jackson "Boss" Wright started out life in Inglewood, California with an absent (and unknown) father, a drug-addicted mother, and a pack of inappropriate friends. When his mother gets shipped off to prison, his prosperous aunt and uncle adopt him.  He now runs the family construction company and is doing very well, only to have someone gunning for him – literally.  Still haunted by his past, he's been receiving threatening letters and someone breaks into the office. Add into the mix his attraction to Diamond, and the guy has a full plate.  Is the notorious playboy ready to settle down now – especially with a woman like Diamond, who most definitely has wedding bells and babies on her mind?
This story felt very much like a throwback to me, in a lot of ways.  You have the pampered princess daughter, the charming, flirtatious Alpha hero who is not ready to settle down, the heroine's overprotective father and brothers, fancy cars, fancy clothes, and enough glamor to send Joan Collins into a swoon.  Chalk it up to an obsession with Dallas and Falcon Crest as a kid, but these were actually my favorite aspects of the story.  The whole family dynasty angle.
What didn't work as well for me is pretty much everything else.  The suspense plot flits about, never really coming into focus, seemingly serving as a convenient device to spur the plot forward when needed.  Also, the hero's reasoning behind not going to the cops over this issue just irritates (nothing to do with his past, everything to do with it could be bad for business). The sex scenes are just bad.  Besides the tendency to delve into purple prose territory, I'm not sure I want to live in a world where I read things like "vajayjay" and "joystick" in a romance novel.  I also find myself wearing beyond thin over the overprotective daddy and brothers trope when it concerns who their precious snowflake daughter/sister is dating.  Never mind that she's a grown-up and doesn't really exhibit any irresponsible behavior at all in this book.
However, I love the setting – probably because I know the area that the author writes about.  It makes for a great back-drop, and a family that makes wine?  Sign me up.  Plus Diamond's brothers?  Sure, they're over-protective, but did I mention they're hot?  Like, smoking, yummy hot.  So yeah, I'm signed on for book two.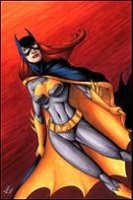 Grade: C-
Summary:

As the only daughter of Southern California's most famous wine dynasty, Diamond Drake devotes all her waking hours to the family business. Burned by love, she's not sure she ever wants to fall in love again. But construction millionaire Jackson Wright is sweeping her up in a whirlwind romance. Is he the real thing? Or will the sinfully sexy bachelor prove to be all flash and no substance?

From the moment he sees her, Jackson is dazzled by the stunning, sultry Diamond. He knows it's dangerous to mix business with pleasure. If only Diamond will say yes to a future glittering with their passion and love.…
You can follow any responses to this entry through the
RSS 2.0
feed.
Responses are currently closed, but you can
trackback
from your own site.