Alexandra Hawkins Winners!
Monday, February 27, 2012 17:23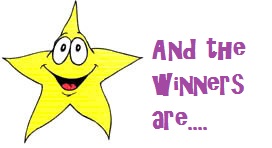 Our thanks to Alexandra Hawkins for her guest blog giving us a look into author deadlines and the crazy lifestyle that goes with them. I sure as heck appreciate those wonderful stories I get much more now!
And now for our winners…
For a copy of Sunrise with a Notorious Lord – Lori Y (#19)
and
For a copy of the Lords of Vice book of their choice – Jeannette (#15)
Congrats, ladies! Please send your snail mail addresses to lighthousetagger (at) gmail (dot) com, and, Jeannette, be sure to visit Alexandra's website to let me know which LoV book you'd like, and then I'll send all info on to Alexandra.
You can follow any responses to this entry through the
RSS 2.0
feed.
Responses are currently closed, but you can
trackback
from your own site.