REVIEW: Tempting the New Guy by Alegra Verde
Saturday, February 25, 2012 1:00
Wendy the Super Librarian's review of Tempting the New Guy (Glory Tales #2) by Alegra Verde
Contemporary erotica short story ebook published by Spice Briefs 01 Dec 11
I suspect when it comes to erotica reading I'm slightly bent.  This short story, the second entry in the author's "Glory Tales," pretty much confirms it for me.  I shouldn't like this story.  In fact, I'm not sure I do.  There are landmines all over the 30-odd pages here, and this review is proving to be a struggle because I can't give readers a definitive "I loved it!" or "I hated it!" reaction.  Well, let's see if I can hash it out…..
Clement Johns is the new guy working at the ad agency.  He oozes southern charm and he's constantly flirting with our heroine, Glory James.  As much as she's attracted to him, Glory is still entangled with her boss, Bruce Davies.  She's also got a client with the agency who she sees on the side, whenever the man is in town.  The last thing our girl needs is another bed partner.  But she finds her resolve slipping, and Davies seems to have his panties in a twist over it.
Here's the problem: in the first story in this series Glory starts off as in control.  Davies likes to be dominated, and Glory is a girl up for the challenge.  Unfortunately, as that story came to close and this one begins, the author starts to rob Glory of her power.  Glory is not entirely in control in this story, and there's a sex scene between her and Davies that is downright squirm-inducing (I'm not sure it's full-blown "forced seduction," but it did make me very uncomfortable!).
For the vast majority of this story I feared a series that started out with promise was going to slide too far south for me.  But I kept reading, and I'm glad I did.  The author sort of pulls it all together in the end.  Are things resolved?  Well, no.  But we're heading in a new direction, Glory is taking steps to reclaim her power, and I am now anxious to see where the author is going to take me and these characters next.
This all being said, if I was unfamiliar with the first entry in this series and went into this story blind, I wouldn't be feeling so hopeful.  This is most definitely a series that will work better for readers who have followed from the beginning, as each episode builds to the next.  Will it be for everybody?  No.  However, it does succeed in giving me what I want out of my erotic reading.  That is something memorable, something that challenges me, and something that I won't soon forget.  Mission accomplished.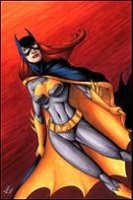 Grade: B-
Summary:

The last thing Glory James needs is another office affair. She's already having a steamy fling with her boss, Bruce Davies—a fling where Glory calls the shots in the bedroom.

Nevertheless, she's tempted by her new coworker Clement Johns's confidence and Southern charm…not to mention the chance at a normal relationship. But as things start heating up with Clement, what will Glory do when Bruce decides he's not willing to share her?

No excerpt found.
Other books in this series:
You can follow any responses to this entry through the
RSS 2.0
feed.
Responses are currently closed, but you can
trackback
from your own site.