REVIEW: One Wicked Christmas by Amanda McCabe
Friday, January 6, 2012 1:00
Wendy the Super Librarian's review of One Wicked Christmas by Amanda McCabe
Historical Romance short story ebook published by Harlequin Historical Undone 01 Nov 11
I always pick up books by Amanda McCabe because she never gives readers the same thing twice.  She's done everything from the 15th century to the 1920s.  Any author who delivers that kind of variety gets my attention.  I wish I could say I loved this latest, a Christmas short story set in Regency England, but, alas, it didn't really work for me.
Lady Cassandra Osborne is a young widow who loved her kind, gentle husband.  They led a quiet life and made lovely companions.  Since his death she's locked herself away, and her best friend is urging her that it's time to take a lover.  The problem is that the only man who interests her is her husband's roguish BFF, Sir Ian Chandler.  Ian came around a lot after her husband died and looked after her.  But after they shared a smoldering kiss?  Yeah, Ian has been out-of-sight, although not for one moment out-of-mind.  When it turns out that Cassandra and Ian are invited to the same Christmas house party?  Yeah, we all know where this is going.
I actually tend to like plots of this nature, but in a short story format it's really problematic.  When strung out over a full-length novel, the author has time to explore the internal angst of the characters and slowly unfold the developing romance.  In a short story?  It comes off as distasteful.  I honestly find myself feeling sorry for the dead husband when it's revealed that Ian, his best friend!, has had the hots for Cassandra since the wedding day!  Then there is the manner in which Cassandra and Ian fall into bed together.  She sneaks into his room expecting a romp with another man.  Eww.
That being said, McCabe's writing style continues to really work for me, and I zipped through this short story in quicker manner than is my usual custom.  While it doesn't work for me, it certainly hasn't put me off from this author's work, and who knows?  Maybe it will work better for you.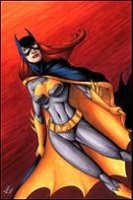 Grade: D+
Summary:

London, 1806

Lady Cassandra Osborne is ready to take a new lover to her bed—and knows exactly the man she wants: Sir Ian Chandler, her late husband's rakish best friend. The single kiss they'd shared had made her feel alive again, awakening dark needs she didn't even know she had…though Ian had quickly pulled away. Cassie is sure he doesn't want her, until their reunion at a Christmas house party tempts them to succumb to the desire that has haunted them both….

No Excerpt Found.
You can follow any responses to this entry through the
RSS 2.0
feed.
Responses are currently closed, but you can
trackback
from your own site.