REVIEW: Another Chance by Portia Da Costa
Thursday, December 29, 2011 1:00
Wendy the Super Librarian's review of Another Chance by Portia Da Costa
Erotic Romance short story ebook published by Spice Briefs 01 Sep 11
There is a definite skill in writing short, and some authors just seem to be born with it.  Portia Da Costa is one of these writers.  Yes, I'm reading a short story, and no, that is never the same thing as a full-length novel, but I still feel like I'm getting a full story.  Do I want more?  Sure.  But that doesn't mean the story is "lacking" because of its brevity.
It's been a while since Maud Piper has had a lover, which probably explains why happening upon her employers, the Marquis and Marchioness of Blaystock Manor, having a little spankin' fun in their kitchen has gotten her all worked up.  She's enjoying the show, out of sight, or so she thinks.  William Graves, the groundskeeper at the estate, catches her in the act of spying, and doing other things (wink, wink, nudge, nudge).  Being a gentleman, he helps her out – which gets Maud thinking, maybe William is the man who can fulfill her needs.
This story is textbook Da Costa and has all the trademarks I've come to love about her work.  There's a lovely playfulness to the characters and love scenes.  The story is told from Maud's point-of-view and she's just the sort of heroine you'd love to be best friends with.  As an added bonus?  She's 45 (happy day!) and an archivist (darn close to librarian!).
Behind the playful love scenes, and the mild kink of the spanking storyline, there's a depth here that is also refreshing.  Maud hasn't had a partner who has met her needs since a former finance.  What happened to that relationship and what she shares in common with William make for a nice touching moment in the final moments of the story.
Things end on an upbeat note.  This is a short story, so wedding bells would be forcing the issue, but this tale ends in such a way that a full-fledged romance isn't hard to imagine.  Since Da Costa likes to resurrect past couples and slyly insert them into new stories (see: the Marquis and Marchioness), hopefully we'll run into Maud and William again down the road.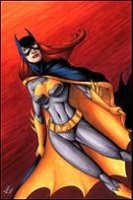 Grade: B+
Summary:

The Chance of a Lifetime…Again.

It's been a long time since Maud Piper has had a lover, particularly one who can give her what she really wants: the masterful hand of a strong, powerful man. The sting of pain that turns into pleasure.

Only Maud's late fiancé had been able to satisfy her. Not even watching her employers at Blaystock Manor, the Marquis and Marchioness, in their own rough love play brings her the release she longs for—until she is caught in the act by William Graves, the estate's ruggedly handsome steward. Can he give Maud another chance to experience the pleasure she craves?

The highly anticipated sequel to Portia Da Costa's Chance of a Lifetime.
Other books in this series:
You can follow any responses to this entry through the
RSS 2.0
feed.
Responses are currently closed, but you can
trackback
from your own site.