Tawna Fenske Winners!
Sunday, November 6, 2011 17:24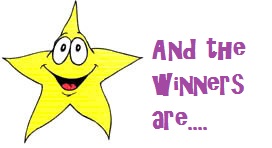 Our thanks to Tawna Fenske for taking time to Duck Chat with us, sharing her sense of humor and making us laugh. It was a very enjoyable day!
And now for our winners who will receive a copy of Tawna's Making Waves:
Quilt Lady (#1)
and
Maureen (#4)
Congrats, ladies! You're going to have great fun with this book.
Send your snail mail address to lighthousetagger (at) gmail (dot) com and we'll send your info on to get your books on their way to you!
You can follow any responses to this entry through the
RSS 2.0
feed.
Responses are currently closed, but you can
trackback
from your own site.