GUEST REVIEW: New York To Dallas by J.D. Robb
Tuesday, September 20, 2011 1:00
Janet Webb's review of New York To Dallas: an In Death novel by J.D. Robb
Futuristic thriller hardcover released by Putnam Adult 15 Sep 11
I was so excited to have an opportunity to review this book. I have every single one of the In Death books and I re-read the futuristic series frequently, especially the earliest ones. J.D. Robb has created a world populated, at its heart, by a stronger-than-life heroine, Eve Dallas, and her gazillionaire Irish husband Roarke. What did I learn from New York To Dallas? First lesson: never, ever, ever take Eve and Roarke away from their home in New York City, at least not for almost the entirety of the book. New York hasn't changed that much, in Robb's 50-years-into-the-future-vision: it's still the pulsating, vibrant, down and dirty and master of the universe center of the world, and it's the heart and soul of Eve and Roarke's world.
Monster McQueen escapes from prison and the first thing he does is gets a message to Eve. He's out for revenge. Leaving trusty Peabody in charge, Eve and Roarke fly to Dallas, where McQueen has escaped. Readers know that Dallas, the city, is Eve's childhood home and it's the stuff of continuing nightmares for her. Brutally abused by her father, Eve eventually kills him and escapes, but she does not escape unharmed. McQueen knows of Eve's past, which is why he lures her to Dallas. Roarke too has some history there, through his n'er-do-well con-artist father. I had expected New York To Dallas to be a very dark book, because of Eve's childhood, and it was, sort of. Unfortunately, I feel her encounters with her memories and persons from the past are almost cartoonish: it's a vivid, over-the-top tableau. Heath Ledger's portrayal of The Joker came to mind: the painfulness and reality of the past was so exaggerated as to not seem real.
My biggest difficulty with the book is, with the exception of the exaggerated memories from Eve's childhood, everything is dialed back. The intimate bedroom scenes are anything but pulsing and powerful, the violence McQueen perpetrates on his victims is distanced and almost safe. Even the futuristic setting is less of a character in the novel and more a couple adjectives and nouns. Let me be more specific: in each book details serve to deepen the In Death world. In this book, I'm not even sure what Dr. Mira is wearing … instead Robb reintroduces and reintroduces the talismans from earlier books (Eve's grey button, the huge diamond on a chain, even Galahad the cat). I feel as if Robb and her publishers decided to dial back, even more, the intensity of the earlier books, to introduce Eve and Roarke to a new audience. This happened once before: I thought there was a huge shift in the way the books were written when Robb transitioned from paperback to hardcover, but this takes the process even further.
Even the way the crime is solved, through bank records and knowing what things Isaac liked to buy, seems so been there/done that. This is not a fresh book, Dallas is no city for this New York couple and I was very disappointed. My recommendation: if you're curious about the In Death series, buy Naked In Death and prepare to be transported and moved. It's truly one of the best starts to a series of all time. I cannot recommend this book: for the first time, I won't be putting it on my keeper shelf. Robb is too good a writer not to engage her readers and this book is readable on that level—it just could have been more.
I hold J.D. Robb to a very high standard: her best is excellent indeed and justifies her phenomenal reputation and following, and I still look forward to reading the next in the In Death series.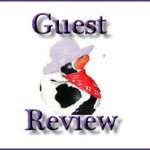 Grade: C
Summary:

The number-one New York Times bestselling author J.D. Robb presents an intense and terrifying new case for New York homicide cop Eve Dallas, one that will take her all the way to the city that gave her her name—and plunge her into the nightmares of her childhood.

When a monster named Isaac McQueen—taken down by Eve back in her uniform days—escapes from Rikers, he has two things in mind. One is to pick up where he left off, abducting young victims and leaving them scarred in both mind and body. The other is to get revenge on the woman who stopped him all those years ago.

Read an excerpt here.
Other books in this series:
Naked in Death, Jul 1995
Glory in Death, Dec 1995
Immortal in Death, Jul 1996
Rapture in Death, Oct 1996
Ceremony in Death, May 1997
Vengeance in Death, Oct 1997
Holiday in Death, Jun 1998
"Midnight in Death," Silent Night, Nov 1998 (anthology)
Conspiracy in Death, Apr 1999
Loyalty in Death, Oct 1999
Witness in Death, Mar 2000
Judgment in Death, Sep 2000
Betrayal in Death, Mar 2001
"Interlude in Death," Out of This World, Aug 2001 (anthology)
Seduction in Death, Sep 2001
Reunion in Death, Mar 2002
Purity in Death, Sep 2002
Portrait in Death, Mar 2003
Imitation in Death, Sep 2003
Divided in Death, Jan 2004
Remember When, May 2004 (novella)
Visions in Death, Aug 2004
Survivor in Death, Feb 2005
Origin in Death, Jul 2005
Memory in Death, Jan 2006
"Haunted in Death," Bump in the Night, Apr 2006 (anthology)
Born in Death, Nov 2006
Innocent in Death, Feb 2007
Creation in Death, Nov 2007
"Eternity in Death," Dead of Night, Nov 2007 (anthology)
Strangers in Death, Feb 2008
Salvation in Death, Nov 2008
"Ritual in Death," Suite 606, Nov 2008 (anthology)
Promises in Death, Feb 2009
Kindred in Death, Nov 2009
"Missing in Death," The Lost, Dec 2009 (anthology)
Fantasy in Death, Feb 2010
Big Jack, Mar 2010 (novella)
You can follow any responses to this entry through the
RSS 2.0
feed.
Responses are currently closed, but you can
trackback
from your own site.