REVIEW: Magnate's Make-Believe Mistress by Bronwyn Jameson
Saturday, September 12, 2009 1:00
Holly's review of Magnate's Make-Believe Mistress by Bronwyn Jameson
Contemporary Romance released by Silhouette Desire 14 July 2009
I don't believe I've read many (if any) book by Bronwyn Jameson before. The name sounds familiar, but I'm not sure if that's because I've heard it from others (most likely Wendy) or from my own experience. Either way, I'll be looking for more in the future.
I wasn't sure about Isabelle when the story first opened, but I was won over as we learned more about her. She seemed kind of wishy-washy at first, but it wasn't long before we were given more insight into her character. I like that she was a family-oriented person and wasn't willing to compromise herself or her morals for anyone. That really showed strength.
Cristo started out like many category heroes – jaded, cynical and totally arrogant. I was surprised then that his behavior afterward didn't support my initial opinion of him. He really surprised me with the tenderness and caring he showed Isabelle. In the end, he capitulated way easier than I would have expected. I was pleasantly surprised.
I didn't really understand his reasoning behind going to Australia himself, however. It seemed incongruous that a millionaire magnate would check something like this out on his own. He'd have lackey's to do that for him, I think. That part didn't make sense to me.
I was really interested in seeing how things turned out with the overall storyline. In the end I was surprised at the twist the story took, but can't wait to read the next book in the series.
My only other complaint was the timeline. I believe the story spans about two weeks from beginning to end. I don't believe that's long enough to really make the HEA totally believable. Suspending disbelief I was able to get past that, but it did detract a bit from my overall enjoyment.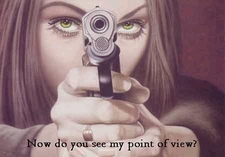 Grade B
Her new client was devilishly handsome, superbly charming…and absolutely hiding something. Why else would a man as rich and powerful as Cristo Verón have any interest in the cleaning services of lowly Isabelle Browne? Her suspicions were confirmed when she discovered his real reason for hiring her. And suddenly, she was agreeing to a preposterous proposition….

Cristo would protect his family at any cost—and keeping Isabelle close was key to his plan. Having her pose as his make-believe mistress was step one. But he hadn't counted on wanting to make the pretense a reality.
You can follow any responses to this entry through the
RSS 2.0
feed.
Responses are currently closed, but you can
trackback
from your own site.