What do the RITA's mean to you?
Monday, July 20, 2009 16:28

I have a heap of books, and I was interested to see who was going to win the RITAs. I'll leave the Golden Heart out of it, since I've had no opportunity to read any of them. 
Once I bought all the RITA winners and read them, but I only did that a couple of times, because I found the books a strange mix, and none of them led me to a new favourite. I either knew the author's work already, or the book didn't interest me. So I wondered why, as a reader, I felt so apathetic about the winners.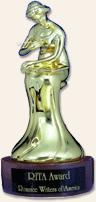 I know winning a RITA can mean great things for an author, because industry does, or used to, take note. In these troubled times I don't know if it will mean the same thing.
My doubts about the contest itself doesn't mean that I don't respect and congratulate those authors who do win the contest. (If you were wondering, I think that it no longer reflects the reading habits of the romance reading public, that it cynically excludes swathes of the market—e-published authors, even with the new revisions, don't get a fair shot, for instance, and erotic romance doesn't get a decent shot either).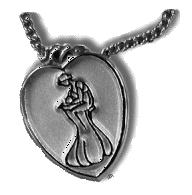 I entered the Golden Heart once, but my book went past the limit, so I didn't get to go through. Neither did I get any money back, which seemed a bit unfair. Recently I've decided not to enter contests in the immediate future. I've always felt uncomfortable competing against authors I respect and admire, and while I'm thrilled with the awards I have won, I'm tending towards believing that the only ones that truly mean anything are the ones where authors are nominated and elected by the reader. Even then, the emergence of the fangirl universe means that certain authors have an advantage. Or is that fair? Stephanie Meyer's fangirls are notorious for turning up at discussions and waylaying them, but then again, not many authors can say they've featured constantly in bestselling lists the way she has. The only honest way to approach it, it seems, is the purely personal, so this is definitely showing my reading preferences.
FWIW, here's my take.
| | |
| --- | --- |
| | Best Contemporary Series Romance – Karen Templeton for A Mother's Wish. It's from a line I don't often read, because the stories often involve children, and I'm not really interested in them. But I might pick this one up. |
| | Best Contemporary Series Romance: Suspense/Adventure – Danger Signals by Kathleen Creighton. I've not read one of hers, but I enjoy romantic suspense, so I might get this one, if I can. I've never read her books, but she's now won the award three times, so that piques my interest. |
| | Best Young Adult Romance – Hell Week by Rosemary Clement-Moore. Is this a romance or is it urban fantasy? Anyway, it's not my thing, so I won't be looking into this one. I'll leave it to the young adults. |
| | Best Historical Romance – The Edge of Impropriety by Pam Rosenthal. Very good. I'll be adding this one to my TBR, but I probably would have added it anyway. |
| | Best Regency Historical Romance – My Lord and Spymaster by Joanna Bourne. This has been on my TBR for a while. I enjoyed the first book.So no, it won't alter my reading habits. |
| | Best Inspirational Romance – Finding Stefanie by Susan May Warren – Definitely not my thing. I need the sexing. Did winning a RITA make me want to try the book? No. But best wishes to Susan May Warren. |
| | Best Romance Novella – "The Fall of Rogue Gerard" by Stephanie Laurens in It Happened One Night. I stopped reading Laurens years ago, because I found all her stories the same, so I might as well reread Devil's Bride, which I do. I might look this one up, though, for old times' sake and see if her appeal has increased with absence. |
| | Best Paranormal Romance – Seducing Mr. Darcy by Gwyn Cready. This was a wtf, especially with Nalini Singh in the running. Will I read it? No. I don't like books that take Jane Austen's books and traduce them. They just don't appeal to me. So the Darcy in the title actually puts me off. And while it's deeply unfair for me to think so, a book that beats Singh has a strike against it. The reviews I've read of this book aren't good, I think two DNF's, and a C or something like that. I won't buy it, but I'll read it without prejudice if I get it for review. |
| | Best Novel with Strong Romantic Elements – Tribute by Nora Roberts. Congratulations, Nora. Will I read it? Probably not, because – here's my big, big confession – I don't like her books. Brickbats coming my way, I know, but it's nothing I can put my finger on. I've bought and tried some of her most highly recommended books and they just don't do it for me. Highly personal, which is why I've never commented on it. She's a great writer, I can see that, and I admire her skill, but something, somewhere, doesn't do it. |
| | Best Romantic Suspense – Take No Prisoners by Cindy Gerard. I think I have this one in my TBR pile. I enjoy Gerard's books, so while I'm happy for her, it wouldn't have made any difference to my buying choice. |
| | Best First Book – Oh. My. Gods. by Tera Lynn Childs. This one actually made me go and look it up. No. actually, omg no. Interesting concept, but long distance running and Greek gods? No. |
| | Best Contemporary Single Title Romance – Not Another Bad Date by Rachel Gibson. I like Gibson's books, so I'll probably pick this one up, but it doesn't make me want to rush it up the TBR pile. |
So there we are. Over for another year. But looking down this list, it hardly scratches the surface of my reading preferences. Where are the erotics? Where are the best sellers of last year, the ones that took the lists by storm?
It doesn't reflect my reading choices, and it makes me wonder how many other readers feel the same. There have been revisions to the RITA entry guidelines, but in effect, they don't mean a great deal. The big publishers have a three-week head start on the smaller pubs, so it's still a tiered thing, and since the number of entries is limited, that means in effect that the big publishers and authors published by the smaller houses have to scramble for what's left. And if you enter and you either get your entry wrong, or you go over the numbers, you don't get your money back. Every entrant also has to enter six printed copies of their book, perfect bound, and all that stuff. I write ebooks, and even when my books come out in print, it's some time after the ebook, so I doubt many publishers will want that expense. So we're unlikely to see much difference to entrants in future years, unless they go for complete parity.
As a reader, not a writer, I give a big "meh" to this. I don't care. A book that has "RITA winner" on the cover isn't necessarily going to attract me rather than a book that doesn't. I go on the genre, the author, the blurb and an extract, and yes, the cover, sometimes. I put off reading Flowers From The Storm for ages because of the naff Fabio cover [Gwen Ed.: mouse over the cover to the right for some Fabio-ness]! Now it's one of my all time favourite romances.
So what gems did they miss? And don't you want to know who didn't enter, so who wasn't in the running?
You can follow any responses to this entry through the
RSS 2.0
feed.
Responses are currently closed, but you can
trackback
from your own site.