DUCK FLASH: New Deal for Bianca D'Arc
Sunday, July 12, 2009 2:25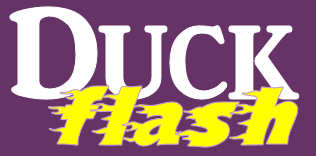 This just in…
Biana D'Arc has just signed a three-book deal with Kensington Brava.
~ The contract will expand her military paranormal romances into a series.
~ The series will begin January 2010 with the release of the novella Simon Says, which will be featured in the Half Past Dead anthology.
~ Three more novels in the same contemporary paranormal world where zombies roam the woods looking for unsuspecting victims will follow, starting in March of 2010 with Once Bitten, Twice Dead.
Consider yourself flashed. 
You can follow any responses to this entry through the
RSS 2.0
feed.
Responses are currently closed, but you can
trackback
from your own site.