To AztecLady, with Love and Cockpuppets (NSFW)
Sunday, February 17, 2008 22:29
We wanted to show one of our commenters, Azteclady, that we love and respect her. How you ask? Why, by perpetuating a typo and giving her photos of cockpuppets, of course!
Enjoy!  (If you're scratching your head about this, read the comments in this thread, if you dare.)
Two Aussies (of course, what else would they be) have a stage show they do worldwide called, "Puppetry of the Penis." Here are a couple of fun pics. Warning -  you may find yourself saying "OUCH!" to the bottom pic.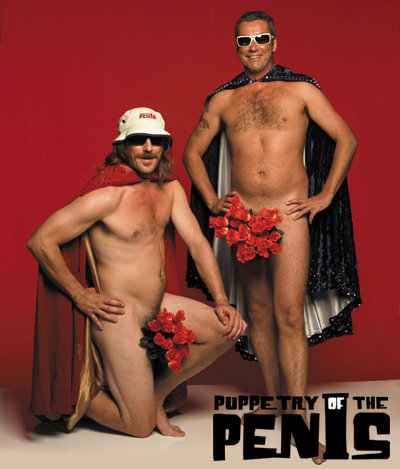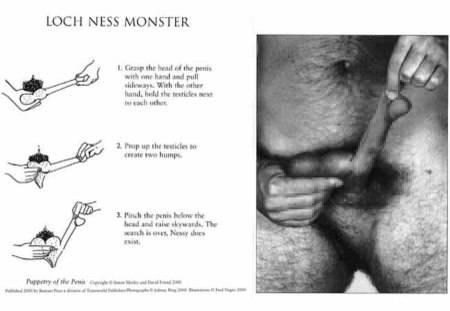 You can follow any responses to this entry through the
RSS 2.0
feed.
Responses are currently closed, but you can
trackback
from your own site.